2020 Presidential Betting Odds

After the tumultuous circumstances of the 2016 race to be President of the United States, 2020 presidential betting odds can't arrive fast enough. Donald Trump and Hillary Clinton have shown that viable options are not always guaranteed through the primary elections. Understanding that everyone is a candidate is step one. Even Kanye West has prematurely thrown his name out there. However, odds to win the title of POTUS are not the only options for wagers. The over/under of Electoral College votes, the spread between blue and red states or even a futures bet on who will fill cabinet seats are available.
The only thing separating you from a potentially untapped gold mine is knowing where to look. Betting odds on 2020 presidential categories are not available in Vegas, making offshore online sportsbooks the only alternative. That is what this page sets out to accomplish. Every aspect of the 2020 presidential betting odds, from how to read the lines to where you can place the bet, will be explained in vivid detail here.
Reading Presidential Betting Odds
The three types of odds that you would normally encounter vary between American, fractional, and decimal. The lone goal of each is to let bettors know how much their payout will be on a given wager. The format in which the information is presented is what separates them and makes each one unique. Odds are customarily based off of a $100 bet and so will each example that is provided below. Even if you already have a preferred type, cultivating every option on games is important if another book has better odds. Knowing how to read every odds type could prove fortuitous in such a situation.
Understanding American Presidential Betting Odds
Favorites and underdogs are represented by a plus or minus (+ or-) minus signs using American odds. A minus in front of a number shows a bettor who the predicted favorite is. The number shows how much will need to be wagered in order to win $100. On the other side, if a number is represented with a positive symbol, it is for the perceived underdog. It indicates how much you stand to win on a $100 bet. Sound confusing? Don't worry, the sample bet below will hopefully clarify it for you.
Jill Stein +120
Julian Castro -120
This is a straight wager on the on the overall election. For this example, Julian Castro is the outright favorite based on his -120 odds. This means for those who place a wager on him would need to risk $120 for a chance to win $100. If Castro were to win the presidency, the total payout of the wager would be $220 after combining the bet reward and the originally wagered amount. The plus sign shows that Dr. Jill Stein is the underdog. A $100 bet on her could net a player an extra $120 if she does become POTUS, for winnings that total $220. Although the payouts are the same for winners, the amount that needs to be wagered is different.
Fractional odds are the second most used type in the United States. Instead of plus or minus signs, odds are displayed in the fractional form. Understanding them only mandates that you add a zero to both the top and bottom numbers of the fraction. After that, when reading the fraction, the denominator tells players how much they have to wager to participate. The numerator lets them know what their payout will be. Favorites and underdogs are determined by whether or not the fraction equals more or less than one. Odds with a value of one or more are likely for the favorite. Odds less than one would then be considered the underdog.
Totals - Blue States vs. Red States
Blue 27o (10/15 or 10 to 15)
Red 27u (15/10 or 15 to 10)
The above scenario is a totals bet for how many states will vote red and how many will vote blue. The over/under has been set at 27. The example shows under 27 states voting red as the favorite. At 15 to 10 odds, a $100 wager will net you $150 in winnings for a total of $250 on the bet if there are 26 or fewer states to vote red.
The number is the same for blue, meaning 28 or more states need to vote that way in order to cover the over. In this case, $150 would need to be wagered for the opportunity to win $100. The total payout for this bet is also $250. The only difference between the two sets of odds is the required risk amount.
Current Vegas Betting Odds on 2020 Presidential Election!
Latest 2020 Presidential Election Odds:Less than two days after Americans elected Donald Trump President Of The United States the first 2020 Presidential election betting odds have been released. Donald Trump's 2020 Presidential betting odds opened at +250 for his possible re-election bid. That is much better than the 2020 Presidential betting odds for Hillary Clinton which open at +1600. Secretary Clinton's 0-for-2 record in POTUS elections and her very low favorable rating among other factors make that a very house friendly line.
The surprise might be current Frist Lady Michelle Obama's 2020 POTUS betting odds which opened +800 making her the early odds on favorite to be Donald Trump's general election opponent in 2020. Some people might find that a bit shocking. But, given her extremely high Gallup approval rating of 64% should it?
The rest of the early field is an eclectic group of career politicians, Will Smith and Kanye West. The current 2020 Presidential betting odds for Kanye West are +5,000. After making his announcement at the VMA's that he would run in 2020 it was only natural to find long odds on a successful bid by Kanye. Also at +5,000 Will Smith's current betting odds to be president in 2020 marks the first time he's been on the board.
Overall we are all hoping for a much better cycle this time around and while most of the candidates on the board right now are much of the same there are some interesting choices too! Plus there is no telling who will pop up as we get closer to the primaries, the most current example was just elected!
2020 U.S. Presidential Betting Odds as found at BetOnline Sportsbook on Nov 22th, 2016 - Click Screenshot To Bet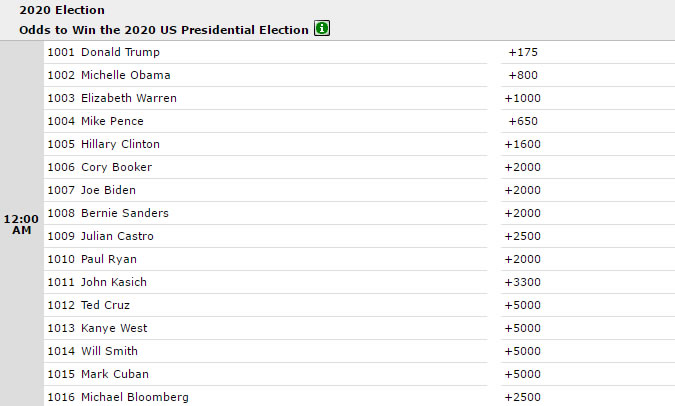 2020 U.S. Presidential Betting Odds as found at Bovada Sportsbook on Nov 22th, 2016 - Click Screenshot To Bet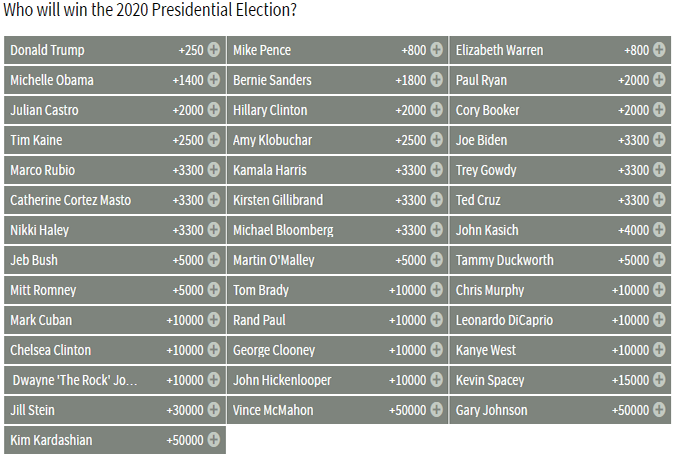 Odds To Be The Next President Of The United States Updated 11-22-16
| | | |
| --- | --- | --- |
| 2020 Candidates | | |
| Donald Trump | (+250) | (+175) |
| Michelle Obama | (+1400) | (+800) |
| Elizabeth Warren | (+800) | (+1,000) |
| Mike Pence | (+800) | (+650) |
| Hillary Clinton | (+2000) | (+1,600) |
| Cory Booker | (+2000) | (+2,000) |
| Joe Biden | (+3300) | (+2,000) |
| Bernie Sanders | (+1800) | (+2,000) |
| Julian Castro | (+2000) | (+2,500) |
| Pual Ryan | (+2000) | (+2,500) |
| John Kasich | (+4000) | (+3,300) |
| Ted Cruz | (+3300) | (+5,000) |
| Kanye West | (+10,000) | (+5,000) |
| Will Smith | (N/A) | (+5,000) |
Jump To: 2020 Presidential Odds ~ Ways To Bet On 2020 Presidential Election ~ Who's Running In 2020? ~ Voting Info ~ Where To Wager On 2020 Election
Who Will Run For U.S. President In 2020?
It is very hard to say who may seek election in 2020 until at least 24 months before the 2020 General Election however we can speculate. Below, we have some up and coming stars in both parties plus some names you definitely already know. Again, this is all based on nothing that is concrete and there is a chance that nobody we list will actually seek nomination from their party.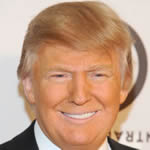 Donald Trump (R-POTUS)- Donald Trump was born in Queens, New York, to Fred and Mary Trump. His father Fred became one of the wealthiest people in the United States after starting a real estate development company and creating an empire in the housing market. This success assured Donald a privileged childhood but once he turned 13, his parents sent him to the New York Military Academy. From there, Trump began his college career at Fordham University before transferring to the Wharton School of Finance at the University of Pennsylvania. He would finish his degree in 1968, with a degree in economics.
Donald obviously followed in his father's footsteps as he would also begin his career as a real estate developer. He joined the Trump Organization after college and started working on hotel projects throughout the landscape of Manhattan. After developing a few very successful hotels, he would go on to construct Trump Tower in 1983. This was the first step in his meteoric climb up the ladder of wealth as his project was so luxurious that high-end stores and boutiques took notice, and began opening up sites near the Trump Tower. Since then Donald Trump has continued that success all the way into the 2000's and in June of 2015, he decided that his business acumen alone was good enough reason to believe he could run for president, and that's exactly what he did. Donald Trump's 2016 political betting odds weren't suggestive that he would win in the beginning, but after a great campaign and continued mistakes by his competitors, Donald Trump almost unbelievably became the 45th president of the United States. Now that he is in office, he will work to convince the American people that he is here to truly make America great again. If he can accomplish that he will be strongly considered as a favorite when discussing the 2020 political betting lines for Donald Trump.
Updated 11/22/16 - After winning the 2016 presidential election, Donald Trump is the likely favorite in the Republican Party for the year 2020. As of now, Trump's odds to win the 2020 election are set at +175 but will fluctuate as time passes.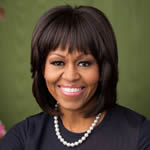 Michelle Obama (D) - It seems America is partial to the current residents of the White House. Michelle Obama's 2020 presidential betting odds are +800 despite her adamant stance on not running. Obama was born January 17, 1964, in Chicago. She is a graduate of Princeton University with a degree in sociology and received her Juris Doctor degree from the Harvard School of Law. Obama married the eventual 44th President of the United States, Barack Obama, in 1992 and has held the title of First Lady of the United States since 2008. As of now, that would put her odds second to Donald Trump's +175, and first amongst democratic candidates. FLOTUS' 2020 presidential betting odds may have something to do with her surge in popularity during her husband's tenure as Commander-In-Chief.
If she did run, she would more than likely receive a large majority of African American votes, similarly to when her husband received 93% support from the community in the 2012 exit poll numbers. She would also be expected to have a stronger showing with women (Hilary Clinton slightly edged Trump 54 percent to 42 percent in the 2016 presidential election). Nutrition and physical activity were big causes that she worked towards as First Lady. Things that could lead to her getting additional votes.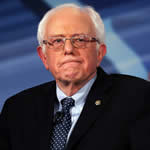 Sen. Bernie Sanders (I-Vt) - Bernard "Bernie" Sanders was one of the 2016 Democratic presidential candidates that is sure to make an appearance during the 2020 presidential race. Born a Brooklyn, NY native in 1941, Senator Sanders attended Brooklyn College and but began his legacy as a civil rights activist during his years at the University of Chicago. You could say that his collegiate experiences helped formed the foundation of his political ideals, as during Sanders' role as mayor of Vermont from 1981 to 1989 huge strides were made in affordable housing, the rights of women, childcare, and youth development.
Sanders then served as the lone Vermont congressman for 16 years, the longest tenure ship in the history of any single Congress member. Sanders is currently serving his second term as United States Senator for Vermont, though we presume he is already gearing up for the "Feel the Bern 2020" movement. Bernie Sanders built his campaign from pointing out issues with income inequality, racial injustice, women's rights, fair immigration, and other hot topics that resonate with the American public. Many are wondering what the 2020 betting lines for Bernie Sanders will be in online sportsbooks, and we presume that the election odds will be reflective of his growing popularity.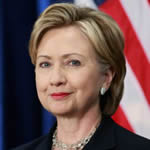 Hillary Clinton (D) - The former First Lady was 2016's Democratic Nominee for President of the United States. Many believed that the election was hers to lose, but after a shocking win for Donald Trump, many people are wondering if she will make a second run for POTUS in the 2020 election cycle. Ms. Clinton was born Hillary Diane Rodham on October 26th, 1947 in Chicago, Illinois. Ms. Clinton served as the First Lady of the United States during her Husband's tenure as POTUS, before being elected as a US Senator for New York. She is the first FLOTUS to hold Public Office of any kind.
After her stint as an American Senator from 2001 to 2009, Ms. Clinton was appointed as the Secretary of State under Barack Obama. She served in this capacity from 2009-2013. Although she led in every political poll and was the favorite on every sportsbook for much of the 2016 Presidential election cycle, Ms. Clinton lost the race to Donald Trump. Despite this loss, though, there are quite a few people already reviving hopes that she will run again. Her 2020 Presidential election betting odds put her in the middle of the pack at +1600.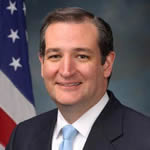 Sen. Ted Cruz (R-TX) - Ted Cruz was born in Calgary, Alberta, Canada in 1970. His family relocated to Texas in 1974 after his father moved to the state earlier in the year. Cruz spent time at two high schools, Faith West Academy and Second Baptist High School where he graduated valedictorian, before furthering his education at Princeton University and the Harvard school of Law. During his Princeton tenure, Cruz was a well-documented debate champion, garnering the title U.S. National Speaker of the Year by the American Parliamentary Debate Association at the age of 22. The debate team at Princeton now has an honor in Cruz's name.
The 2020 presidential wagering lines for Cruz will be heavily influenced by his debating prowess, as was the case during 2016. Cruz used his skills during the first presidential debate of the election to more than double his following. The second debate followed the same trend with Cruz again seeing a rise in support, leading him to second in the Republican polls only trailing Donald Trump by four points. It wasn't until losing the Indiana primary that Cruz decided to end his bid to become president. Cruz got more than 7.8 million votes and raised a GOP primary record $92 million in online and volunteer donations. His 2020 presidential betting odds should prove to be strong a contender for the next election.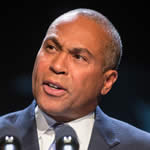 Deval Patrick, Mass. Governor (D) - Deval Patrick is the 71st and first African-American governor of Massachusetts. Patrick is a native of Chicago born July 31, 1956. He is a graduate of Harvard College and Harvard's School of Law, serving as the Harvard Legal Aid Bureau president. He finished cum laude with degrees in English and American literature. His political start came when President Bill Clinton recommended him to be the U.S. Assistant Attorney General for the Civil Rights Division.
His defeat of Thomas Reilly and Chis Gabrielli in the 2005 Democratic Primary elections for the Governor of Mass. was considered an upset because of the history the other candidates had in politics. He went on to beat out Republican Lt. Governor Kerry Healey in the primary elections, winning with 55% of the general election vote. Governor Patrick's 2020 presidential betting odds might make him an underdog, but it is not a position that he is unfamiliar with.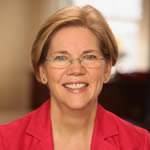 Sen. Elizabeth Warren (D-Mass.) - Elizabeth Warren is a Massachusetts senator from Oklahoma City. Warren was a gifted student and graduated high school at just 16 years old while also winning the state debate championship. She took that skill and went to George Washington University on a debate scholarship, before switching paths to Houston where she earned a degree in speech pathology. Warren finished her schooling career with a law degree from Rutgers and went on to teach law at several different schools. Warren's journey into politics began in the late 70's after she researched bankruptcy and commercial law.
Her experience in this field led to her becoming the chair of the Congressional Oversight Panel for the Troubled Asset Relief Program, in 2008. From there Elizabeth Warren became Senator Elizabeth Warren after winning a U.S. Senate seat in 2012. Her political prowess doesn't stop there, in 2016 Warren was considered to be Hillary Clinton's Vice President, but ended up losing out to Tim Kaine. Warren still played a big part in the Democratic National Convention and even though she has said she has no interest in running for president, expect Elizabeth Warren's 2020 presidential betting odds to be in the mix for the democratic nod come election year.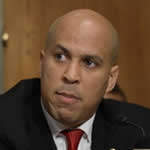 Sen. Cory Booker (D-NJ) - The 47-year old senator from New Jersey was born and raised in Harrington Park and has served as a senator since 2013. Booker started his college career at Stanford where he played on the football team, and after receiving his undergraduate was awarded a Rhodes scholarship for his fine academic performance. Booker would go on to earn an honors degree in history from the University of Oxford and gained his Juris Doctorate from Yale Law.
His extensive education led him to serve as Newark, New Jersey's mayor, where he served for seven years. As time passed, Booker began to gain popularity and by 2013 he was elected to be the New Jersey representative in the US senate. His name really began to gain some traction after Hillary Clinton was considering him for Vice-Presidency, but he ultimately lost out to Tim Kaine. Still a young face in the political spectrum, but look for Senator Cory Booker's 2020 presidential betting odds to be up there with the best of them in the Democratic Party. At this point there's no telling if they will be able to hold at that level as the money starts to roll in and the establishment is tryin to find the best answer to Trump.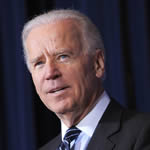 Joe Biden (D) - Joe Biden was born on November 20th, 1942 in Scranton Pennsylvania. He grew up in a blue-collar household and at thirteen he and his family moved to Delaware. After high school, Biden would attend the University of Delaware, where he played football and earned his degree in history and political science. He would go one to gain his law degree from Syracuse in 1968. Biden took his law degree back home to Delaware where he opened his own law firm and began his political journey as a member of the Democratic Party after he was elected to the New Castle County Council.
In 1972, Biden became the fifth-youngest U.S. Senator in the nation's history at only 29 years old. He would hold that seat for over 20 years and accomplished a great deal during his time and even attempted a presidential run in 1988. He would eventually have to drop out due to health concerns. He would try again in 2007 and although his bid fell short again, he was selected as Barack Obama's Vice President after Obama won the democratic nomination. Obama would go on to serve two terms and Joe Biden was by his side for every year. While Biden is up there in age (will be 77 by 2020), it's obvious that his ambitions to be president are still prevalent. Joe Biden wasn't even running in 2016 but still received a lot of support to run for the democrats. Over the next four years, look for Joe Biden's 2020 presidential odds to be among the countries highest.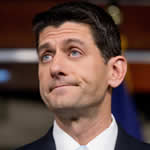 House Speaker Paul Ryan (R-WI 1st disrict)- Paul Ryan was born in Janesville, Wisconsin in January of 1970. The current Speaker of the House studied economics and political science at Miami (OH) University in 1992. His first venture into politics was as a legislative aide to various senators and republican representatives. Ryan would then begin his career as the United States representative of Wisconsin's Congressional District 1, a position he still holds today. As his political career began to gain recognition, Ryan was appointed the chairman of the House Budget Committee from 2011 to 2015. This is a nod to how fiscally aware Ryan is.
One of his greatest accomplishments came with his budget reformations in regards to healthcare in the U.S. During his time with the House Budget Committee, Ryan was the running mate of the 2012 Republican nominee, Mitt Romney. Though Romney would go on to lose the election to Barack Obama, Ryan would regain his congressional seat and was elected Speaker of the House in 2015, where he still holds office today. So much success is bound to spike Paul Ryan's 2020 presidential odds come election time. He has a great respect amongst the Republican Party and would be a fine choice to represent them.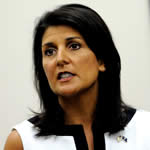 Nikki Haley, S.C. Governor (R)- Restoring faith in being able to attain the "American Dream" has been essential to Republican Nikki Haley's appeal thus far, and we expect that this will be a reoccurring theme in her presidential campaign. Born to immigrants from India, the current Governor of South Carolina knows about starting from humble beginnings and working your way up. Starting as a bookkeeper for her parent's clothing store in her youth, Haley eventually graduated with a BS in Accounting from Clemson University before eventually elevating her family's business to the immensely profitable company it is today.
It was in 2004 that Haley entered the political atmosphere as the first Indian-American elected to serve the South Carolina House of Representatives. In 2010, she became the Governor of South Carolina but has held positions on several caucuses and committees since then. Haley is also best known for her proactive response to the 2015 church shooting in Charleston, and her stance on the confederate flag in South Carolina which eventually led to its removal. Her stance taken during a number of high-profile events that have occurred during the past few years are sure to influence the 2020 presidential betting odds for Gov. Nikki Haley.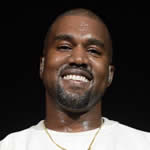 Kanye West (?) - Kanye West's announcement during the 2015 VMA's that he would be running for President in the 2020 election had much of the world in shock and another portion in utter disbelief. Media outlets, however, are reporting that this proclamation is not just some sort of gag and that Mr. West is indeed preparing his presidential campaign. Typical candidate bios would begin with a description of political accolades and memberships, however, a different approach is required for the 39-year-old rapper raised in Chicago. We can say that West does have some activism experience, working with the Strong American Schools organization to encourage education reform and urge politicians to help combat the growing education crisis in America. That being said, when asked about his political stance during a radio interview with BBC Radio 1, West stated that he does not have strong views on politics, but he does want to launch a platform based on humanity and veracity.
To date, West has started his campaign off with a series of tweets discussing the high cost of textbooks for college students and the overall problem of student debt. POTUS Obama even offered Mr. West a few comical words of advice during an event that the two both made appearances at. As if several celebrity endorsements from the likes of Rihanna and even Republican hopeful Donald Trump giving West a mention in a Rolling Stone interview were not enough, the official Twitter account of the Democratic Party gave the eclectic rapper a supportive nod. While we do not expect Kanye West's 2020 presidential betting odds to be listed as the favorite, we do expect #Yeezy2020 to be featured somewhere on the board.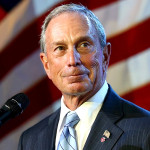 Michael Bloomberg, Mayor NYC (D) - One of the newest potential candidates for the 2020 Presidential election is Michael Bloomberg, former Mayor of New York City. Michael Rubens "Mike" Bloomberg is a well-known American businessman as well as a politician. Mr. Bloomberg was born on Valentine's Day, 1942 in Boston, Massachusetts. He graduated from Johns Hopkins University in 1964, earning a BS in Electrical Engineering, before attending Harvard Business School, where he earned his MBA in 1966.
Bloomberg began his political career in 2001, getting elected as the 108th Mayor of New York City. Currently, his betting odds to become the next President of the United States are +2500. Although he had always been registered as a Democrat, he switched his party affiliations right before the 2001 election and was ran on a Republican ticket. He served three consecutive terms from 2002-2013, during which he switched his party affiliation again, this time from Republican to Independent in 2007. While he was considered a likely candidate for both the 2008 and 2012 Presidential election cycles, he declined to run. The same goes for the 2010 gubernatorial race in New York, where many believed he would be a perfect candidate. After leaving public office in 2013, Bloomberg spearheaded most of Bloomberg Philanthropies projects before reclaiming his title of CEO of Bloomberg LP in 2014.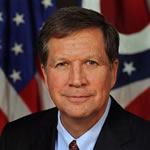 John Kasich, Ohio Governor (R) - John Richard Kasich was born in McKees Rocks, Pennsylvania, on May 13th, 1952. He attended Ohio State University and received a BA in Political Science, graduating in 1974. He began his political career by working as an Aide in the Ohio State Senate directly after graduation. After several years working as an Aide, he ran and was elected as a State Senator for District 15 in 1979. He served in this capacity for four years. After leaving the State Senate, Mr. Kasich ran for a position in the US House of Representatives. He was elected as the Representative for Ohio's 12th Congressional District in 1983, a position he retained for 17 years.
During his tenure in the House of Representatives, Mr. Kasich sat on the House Armed Services Committee, a Committee which authorizes the operations of the Department of Defense, as well as the national security functions of other departments within the federal government. During this time, he also chaired the House Budget Committee in 1995, and was instrumental in the passage of the Personal Responsibility and Work Opportunity Act that reformed welfare in the country in 1996, and in writing and passing the Balanced Budget Act of 1997, a deal that balanced the federal budget for the first time since 1969. In addition to his Committee commitments, John Kasich also championed a number of very influential Bills. He was a founding member of the Penny-Kasich plan, which was supported by many Republicans and conservative Democrats. Although this bill failed, he was praised by many within the House for his ideas. He was also in fully in favor of NAFTA, a controversial trade bill that was signed into law in 1993 and is still a topic of heated discussion to this day.
Types of Presidential Betting Odds for the 2020 Election
Betting on who will be the next President of the United States does not have to be as cut and dry as declaring a Democratic, Republican, or possible third party candidate. There are numerous ways to bet on the 2020 presidential election that will carry you from the primaries all the way into inauguration day. Below are some of the more common presidential betting odds that you will see on sports betting sites.
Odds To Win Electoral Vote - As we mentioned previously, wagering on the outright winner of the presidential election is the most popular type of bet. These are called Electoral College betting odds being that these are the electors that determine who wins the presidency. Bookmakers will give different odds to candidate A and candidate B, which have historically been nominees of either the Republican or Democratic parties. Look for odds to win the 2020 electoral vote shortly after the 2016 election commences. Until official nominees are named, there may be odds on the party affiliations rather than candidates.
Odds to Win Popular Vote - Though winning the popular vote does not by any means guarantee a candidate the presidency, odds to win the popular vote are posted around the same time as Electoral College odds. There will be betting odds listed on each candidate to win without any over/under or spread to cover. Once the election date has been solidified, popular vote betting odds will be posted.
Odds to Win a Certain Swing State - A lot can ride on how particular states votes in terms of Democrat or Republican. Throughout history, we have seen that winning a particular state such as Ohio or Florida can alter the course of the predicted presidential election path. Bookmakers will research polls, political affiliations, and prior election results to place odds on which party will win a particular state. There have been instances where the underdog has come out on top, so doing your own independent research can pay off when making these wagers. Odds to win a certain swing state will be available closer to the end of the 2020 election.
Presidential Primary Odds - In order to be nominated to fulfill the role of the next President of the United States, a candidate must first secure their spot in the primary. In 2016, we saw a competitive race between the Democratic candidates that ended with one candidate withdrawing, and Hillary and Sanders battling it out to win the 2,382 required delegate votes. We expect the betting odds on the 2020 Republican primaries to feature names from those who bombed in this year's primary along with a fresh new crop of political talent.
Best Political Betting Sportsbooks
| Rank | Top Online Sportsbooks | Sportsbook Deposit Bonuses | Rating | Visit |
| --- | --- | --- | --- | --- |
| #1 | | 25% Bonus Up To $900 On All Deposits Made | | Visit Sportsbook |
| #2 | | 25% Sportsbook Reload Bonus For Life - $900 Each Deposit | | Visit Sportsbook |
| #3 | | $250 New Player Bonus Comes Via 50% Match Of First Deposit | | Visit Sportsbook |
| #4 | | Reduced Juice On All Sports | | Visit Sportsbook |
Why Aren't Decimal Presidential Betting Odds Popular in the U.S.?
These are the odd types U.S. players are least likely to see when wagering on the 2020 presidential betting odds. Primarily because they are mostly used in international sports betting sites. Fortunately, they are also pretty easily read because it is only one step. Take the amount that you are risking and multiply it by the odds, the results will be your payout. That's it.
Keith Ellison - 2.00
Andrew Cuomo - 1.35
When looking at these odds, favorites are usually represented by lower numbers because of the smaller payouts. However, the favorites and underdogs hold little value as the only purpose decimal odds serve are to let you know your payout. In the example, placing a bet on Andrew Cuomo will net the bettor $135 because that's what 1.35 times a $100 bet will leave you with. Decimal odds set at two would mean that they are even because it only doubles your risked amount.
Where Will The 2020 Presidential Betting Odds Be Posted?
When the odds for the election are released, the number of places that you will be able to find them won't be plentiful. Not even Vegas offers presidential betting odds. The only guaranteed place would be online. Online sportsbooks based offshore may not seem like a popular destination for presidential odds, but there is no better way to score some quick cash come election time. Of these books, BetOnline is probably the premiere site to find action. When it comes to line speeds, software and customer service, this sportsbook tops the list.
Any bettor will tell you that early lines are usually the softest and most conducive to winning. BetOnline produces some of the earliest lines on the market and they are customarily pretty favorable. 2020 presidential betting odds could be released as soon as the day after the election. There would be no better time to secure your chance a possible massive payday. The site makes it easy to do as well. The smooth look of the pages are easily navigated and have clear tabs so there is no ambiguity about where to find a wager. Very little advertisements make it even easier to avoid the clutter of other books. Just in case you are still having trouble, the site's customer care professionals are unmatched. Support is available all day every day via phone (1-888-426-3661), email or live chat for members to take advantage of. The team is split into four groups to service the claims of specific areas of the site. This reduces the chances of players being put on hold or given the run around to resolve issues they may have. Sign-up takes minutes and they even have bonuses for your first deposit. Join now and get a leg up on the competition.