John Kasich Betting Odds Guide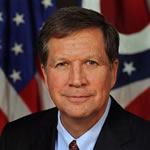 John Richard Kasich was born in 1952 in Pennsylvania. He is currently serving his second term as governor of Ohio. Before that, he served nine terms in the US House of Representatives. During that time, he was on the House Armed Services Committee and chaired the House Budget Committee. He has also worked as an investment banker and a commentator on Fox News. He ran an unsuccessful presidential campaign in 2000 and 2016.
Kasich grew up in Pennsylvania, but went to Ohio State University where he earned a Bachelor of Arts degree in political science. When he was elected to the Ohio Senate, the 26-year-old was the youngest person to ever be elected in that state. One of the first things he did was to turn down a pay raise. During his time in the House of Representatives, Despite his Republican Party affiliations, he was one of the only Republicans to support Bill Clinton's Federal Assault Weapons Ban. Kasich voted for a Federal Assault Weapons Ban in 1994 (the bill is officially entitled the "Public Safety and Recreational Firearms Use Protection Act"). He was a prominent Party leader at the time, and many believe that he was a key instrument in getting 42 Republicans to cross Party lines and support the 10-year ban. Due to his support for the bill, Kasich lost any NRA support he may have had and was given an "F" rating by the association. He was actively involved in passing Clinton's Balanced Budget Amendment. As governor of Ohio, he accepted Medicaid expansion as part of the Patient Protection and Affordable Care Act.
Instead of seeking reelection as a Representative, Mr. Kasich ran for the position of President of the United States in 2000, although he was barely able to get the ball rolling. As a result of low funds and little national support, he suspended his campaign and threw in his support for George W. Bush, then Governor of Texas. He went on to become a Fox News Host and Investment Banker at Lehman Brothers. In 2010, he ran in the Ohio gubernatorial race and narrowly defeated Ted Strickland. He was able to fix the state budget deficit without increasing taxes, and as a result handily won the 2014 gubernatorial race over Ed FitzGerald. His 64% to 33% victory happened after he took 86 of 88 counties in the state.
Mr. Kasich ran for President of the United States again and made it much farther his second go round. So far, in fact, that many Party members grumbled over the fact that he remained in the race even though his polling numbers and politial betting odds were incredibly low. Many still believe he took too many Primary votes away from Ted Cruz, Donald Trump's main opponent during the Republican Primary.
Current 2020 Presidential Betting Odds For John Kasich
Although the 2020 election is still quite a ways away, and I'm sure most of us don't care to hear about it just yet. However, for those of us who do care the early betting odds for John Kasich to win the 2020 presidential election are out. Mr. Kasich's name has shown up on quite a few sports betting sites, speculating on whether he'll make a third campaign to become the next President of the United States. He is currently sitting towards the back of the pack, with 33/1 odds to win the 2020 Presidential election. His current term as Ohio's Governor is set to end in 2019, just in time to begin another campaign.
Betting On John Kasich In 2020 at BetOnline Sportsbook
The 2016 presidential election was nothing less than a roller coaster, twisting and turning to the point that no one could figure out who would win. John Kasich was one of the few candidates who remained a constant throughout the race, posting odds – albeit longshot odds – for nearly the entire election cycle. Many people have speculated on whether the Republican Governor of Ohio will run for President of the United States in 2020. If you're a political junkie who is always looking to the future and who also loves to put their money where their mouth is, then you should check out BetOnline Sportsbook.
BetOnline is the premiere political betting site for American players. Not only do they have the earliest line of any sports betting site, they also have some of the best features and promotions. Less than 24 hours after the last election was called, this sports betting site already had the 2020 Presidential betting odds available to US players. This book is one of the most reliable around, especially for American players. This site has been operational for nearly two decades and has never missed a payout. Their reputation is above reproach, and their customer service is superb. Serving players 24 hours a day, seven days a week, 365 days a year, BetOnline sportsbook has the best representatives available to you no matter what. You can reach these representatives through email, over a direct, toll-free number, or through a live chat feature that can be found in the upper right-hand corner of every page on their site.
In addition to their top of the line customer care, they also have incredible bonuses available to players. Looking for some free money to play with? BetOnline offers an incredible welcome bonus, matching 50% of your initial deposit up to $2,500. Yes, you definitely read that right. BetOnline doesn't stop there, though – they also offer match play money on every single deposit you make after your first. It's called their reload bonus, and this promotion will match 50% of any deposit you make, giving you the chance to earn up to $1,000 each time. Not in the mood for match play money? They've also got free play money for the taking. All you have to do is use their mobile feature.
BetOnline has one of the widest selections of political bets to make, from futures to propositions, on nearly every election around. So while you're waiting for the 2020 Presidential betting odds to solidify, you can wager on politics all over the world. BetOnline also keeps the lines for every major sporting event around the world, as well as entertainment lines. You'll never run out of bets to place at this sports betting site. Join BetOnline Now!
Best John Kasich Betting Sportsbooks