2012 United States Presidential Election Betting Odds
Note: You are viewing the page for the 2012 Election. Click the following link to see 2016 U.S. Presidential Election Betting Odds
On November 6th, 2012, the 57th presidential race will culminate with voters running to the polls to cast their vote for who will be the next president. To coincide with this presidential race, 2012 Presidential Betting Odds have been issued to give bettors or the politically minded the ability to place money on who they think will succeed in the running. Many of the online sportsbooks out there are currently holding odds on who is going to win this election, with some surprising and not so surprising names on the ticket. Some money can definitely be won from Political Betting Odds, though bettors will have to go into this election with enough knowledge of the process and candidates in order to win some money.
Update: President Obama was able to win re-election last night versus Mitt Romney. For oddsmakers, it didn't really come as a surprise... at times yesterday Obama was better than a 1 to 4 favorite to win a second term and he did just that. Unfortunately, with odds like those, no one got rich off of Obama's win considering that a $1 wager paid $.25 ($1.25 total).
And, on Monday we posted odds for the race with a handicapped electoral vote total which is still in question because most sources have not awarded Florida's 29 electoral votes yet. As it stands current, Obama leads the electoral vote with a total of 303 votes to Romney's 206. The handicapped line for that wager was 90.5 electoral votes. Just by doing some simple math, you see that Obama currently holds a 97 vote lead which would be good enough to cover the spread/handicap BUT, those 29 electoral votes could end up swinging that wager back in favor of Romney. The handicapped bet was the only Obama wager that actually paid more than what was wagered... Obama was getting +220 payouts to win by 91 or more electoral votes which means a $1 wager paid $2.20 ($3.20 total).
2016 U.S. Presidential Election Betting Odds: Finally, Bovada has released it's odds to win the 2016 U.S. Presidential Election. Since we're four years away from the next election we know little to nothing about who will be running for office. However, Bovada still has odds up for Democrats vs. Republicans in which the Dems hold a -130 to -110 lead. Right now, the odds are still very close which is only because so little is known about the 2016 election right now other than the fact that we are guaranteed to get a new leader.
The staff here at PoliticalBettingOdds.com will be working on getting a new page together for the Presidential Election in 2016 sometime in the near future. Unfortunately, this will probably be our last update to this page (2012 Election) unless something major happens in the meantime. We really appreciate all the Facebook likes, tweets, Google +1's, and all the other support that you have given us leading up to the culmination of the 2012 election. We can't wait to get back to the action in four years and if we can provide odds for the 2014 election please know that we will. And, look for the 2016 Presidential Election Odds page coming soon. We will link to it from this page.
2016 U.S. Presidential Betting Odds as found at Bovada on November 7th, 2012 - Click Screenshot To Bet

Winning Party Odds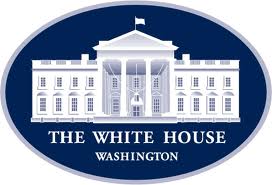 The 2012 election is likely to be surprising, considering the split in the House of Representatives and the seats of the U.S. Senate. Throw in the fact that the GOP is somewhat divided on possible candidates and what you end up with is a tricky upcoming election. Almost every single online sportsbooks provides their bettors with the ability to wager on at least who will win the election, though there are some other prop bets associated with election, such as the party who will win or who will win a party's nomination.
2012 Presidential Election - Winning Party
(Available - updated 11/6/2012)
Democratic Party: -400

- WINNER
Republican Party: +300

Republican Nominee Odds

The Republican nominee in the 2012 Presidential Election is also subject to betting. There are many more Republican nominee possibilities than there are Democrats. You will be placing odds on what could ultimately be a long shot, though the money that could be won from these odds could be enormous if you choose the right candidate, both in terms of high odds and the winner of the nomination.
2012 Republican Nomination - Favored Republican Nominees
(CLOSED - updated 4/16/2012)
Mitt Romney: -2500

- WINNER
Rick Santorum: +1000


Newt Gingrich: +5000
Ron Paul: +5000

Democratic Nominee Odds

Another subject of betting odds pertaining to the election is that of the Democratic Nominee in the 2012 election. The incumbent president, Barack Obama, is a heavy favorite in this event. He is chased by four other major party members, including Hillary Clinton, Joe Biden, Al Gore and Mark Warner. Many sportsbooks are convinced that Obama will take this line, as his odds require a heavy investment to win any real money.
Note: These odds are not going to be available again for a few more years. Incumbent President Barack Obama is a 100% lock to represent the Democratic party in the 2012 general election. The odds we have listed below are just for reference and are obviously out-of-date as they are almost a year old now.
2012 Presidential Election - Top 5 Favored Democratic Nominees
(These Odds Are From 6/9/2011 & Are Not Currently Available - updated 3/26/2012)
Barack Obama: -2500 - WINNER
Hillary Clinton: +1200
Joseph Biden: +2500
Al Gore: +5000
Mark Warner: +5000
Best Political Betting Sportsbooks
| Rank | Top Online Sportsbooks | Sportsbook Deposit Bonuses | Rating | Visit |
| --- | --- | --- | --- | --- |
| #1 | | 25% Bonus Up To $900 On All Deposits Made | | Visit Sportsbook |
| #2 | | 25% Sportsbook Reload Bonus For Life - $900 Each Deposit | | Visit Sportsbook |
| #3 | | $250 New Player Bonus Comes Via 50% Match Of First Deposit | | Visit Sportsbook |
| #4 | | Reduced Juice On All Sports | | Visit Sportsbook |