2012 United States Presidential Election Betting Odds
Note: You are viewing the page for the 2012 Election. Click the following link to see 2016 U.S. Presidential Election Betting Odds
On November 6th, 2012, the 57th presidential race will culminate with voters running to the polls to cast their vote for who will be the next president. To coincide with this presidential race, 2012 Presidential Betting Odds have been issued to give bettors or the politically minded the ability to place money on who they think will succeed in the running. Many of the online sportsbooks out there are currently holding odds on who is going to win this election, with some surprising and not so surprising names on the ticket. Some money can definitely be won from Political Betting Odds, though bettors will have to go into this election with enough knowledge of the process and candidates in order to win some money.
Update: President Obama was able to win re-election last night versus Mitt Romney. For oddsmakers, it didn't really come as a surprise... at times yesterday Obama was better than a 1 to 4 favorite to win a second term and he did just that. Unfortunately, with odds like those, no one got rich off of Obama's win considering that a $1 wager paid $.25 ($1.25 total).
And, on Monday we posted odds for the race with a handicapped electoral vote total which is still in question because most sources have not awarded Florida's 29 electoral votes yet. As it stands current, Obama leads the electoral vote with a total of 303 votes to Romney's 206. The handicapped line for that wager was 90.5 electoral votes. Just by doing some simple math, you see that Obama currently holds a 97 vote lead which would be good enough to cover the spread/handicap BUT, those 29 electoral votes could end up swinging that wager back in favor of Romney. The handicapped bet was the only Obama wager that actually paid more than what was wagered... Obama was getting +220 payouts to win by 91 or more electoral votes which means a $1 wager paid $2.20 ($3.20 total).
2016 U.S. Presidential Election Betting Odds: Finally, Bovada has released it's odds to win the 2016 U.S. Presidential Election. Since we're four years away from the next election we know little to nothing about who will be running for office. However, Bovada still has odds up for Democrats vs. Republicans in which the Dems hold a -130 to -110 lead. Right now, the odds are still very close which is only because so little is known about the 2016 election right now other than the fact that we are guaranteed to get a new leader.
The staff here at PoliticalBettingOdds.com will be working on getting a new page together for the Presidential Election in 2016 sometime in the near future. Unfortunately, this will probably be our last update to this page (2012 Election) unless something major happens in the meantime. We really appreciate all the Facebook likes, tweets, Google +1's, and all the other support that you have given us leading up to the culmination of the 2012 election. We can't wait to get back to the action in four years and if we can provide odds for the 2014 election please know that we will. And, look for the 2016 Presidential Election Odds page coming soon. We will link to it from this page.
2016 U.S. Presidential Betting Odds as found at Bovada on November 7th, 2012 - Click Screenshot To Bet

Odds To Be Next U.S. President

Beyond which party will win the election, as well as the people who will receive nominations from their parties, online sportsbooks are primarily focusing on who will win the election outright. Most have listed at least ten different people to win the election, and only a few of the names are truly surprising. The whole thing is totally up in the air, but there is one clear favorite - Barack Obama. Being that only 12 presidents have served a single elected term, with only two of these in the last 50 years, it is likely that President Obama will once again win his reelection - especially due to his relatively high approval ratings. Obama announced his bid for reelection on April 4th, 2011, and he had received more than 10,000 online donations in the first 24 hours in which this was possible.
Barack Obama


Barack Obama is running into the nominations as the incumbent, and this means that he will likely be re-elected. This implies that he also has a high chance of being taken as the Democratic Nominee. His approval ratings have remained fairly consistent over the years, and according to the odds, it is highly likely that he will win the 2012 U.S. Presidential election... at this time. It also doesn't hurt that Osama Bin Laden was killed under Obama's administration.
Mitt Romney


Mitt Romney was the 70th Governor of Massachusetts, and he is the current favorite for the Republican nomination for presidency in the 2012 elections. His success in the business world, as well as his previous successes in the previous election's caucuses and primaries, though he did lose to John McCain for the nomination. Opinion polls place him fairly high in terms of the possible nomination.
2012 Presidential Election - Top Candidates Favored To Be Next U.S. President
(Available - updated 11/6/2012)
Barack Obama: -400

- WINNER
Mitt Romney: +300


Newt Gingrich: off the board
Ron Paul: off the board
Candidates That No Longer Have Betting Odds
Rick Santorum


Rick Santorum has been in politics for over 20 years. He is a former Senator and US Congressmen serving Pennsylvanian's 18th district. Santorum while being a hardline social conservative, has had a record of rather moderate votes on fiscal matters in his 15+ years in both houses. While a long shot at winning the Republican nomination; if he pulls it out he would be a very tough opponent for Obama due to his moderate record, as he could reach into the middle & pickup the all important Independent vote.
Newt Gingrich


Newt Gingrich was the 58th Speaker of the U.S. House of Representatives from 1995 to 1999. He was the Representative of Georgia's 6th congressional district from 1979-to-1999 as a republican. Although Gingrich's campaign has been a running joke on the late-night talk show circuit for lots of reasons, he remains the one true dark-horse in the race. Rarely does the early front runner hold on to win and Newt is poised to strike. He has the biggest name brand in the field and that can go a long way. He has a mixed record and has worked with democrats in the past; most notable with President Clinton on welfare reform in 1996.
Ron Paul


Ron Paul is the sitting Representative of Texas's 14th district in the U.S. House of Representatives. Having been a member of the United States Congress for most of the past 35 years, Paul has amassed one of the most conservative and consistent records in American politics. Outspoken on his views on the Iraq war and the corruption on Wall Street, Paul has built one of the biggest grassroots followings seen in recent years. While most will say he lacks the funds and organization to win, nobody should count him out, as he has some of the most passionate supporters you'll ever find.
Hillary Clinton


Hillary Clinton, backed by former U.S. president Bill Clinton, is another possible candidate for the Democratic Nomination. Hillary Clinton has long had fairly positive approval ratings as a New York State Senator, and it is possible that she will manage to become the Democratic Nominee. Her odds are not as solid as Obama's, but she still has a chance thanks to her supporters and supporters of her husband.
Sarah Palin


Sarah Palin is also said to be seeking the Republican Nomination in the 2012 Presidential Campaign. Palin's prominence in the political world has made it possible for her to run for the presidency, but it is also possible she will drop to the Senate. There is no telling where she will go, but she is fairly favored for the Republican Nomination in the 2012 Presidential Election. Sarah Palin was the running mate of John McCain in the 2008 U.S. Presidential Election.
Rick Perry


Rick Perry, the current Governor of Texas, has announced that he is running for the Republican nomination for the United States Presidency in the upcoming 2012 election. Having already taken over the gubernatorial office of George W. Bush, it would not be entirely surprising that he would take over the Presidency, even if four years late. He has been serving in politics since 1985, giving him ore than 25 years of experience in government.
Michelle Bachmann


Michelle Bachmann has jumped out in front of the odds on the 2012 presidential betting odds, and part of this is because of her support by the Tea Party movement. This heavily conservative Tea Party member has been serving in the Senate from 2001 to 2007, and has been in the House of Representatives since 2007. With recent victories in the Straw Polls, Bachmann is in a solid position to take the reigns.
Joe Biden


Joe Biden is the country's vice president, and he is not someone who can say that he has never run for presidency. Biden ran as a Democratic presidential candidate in the 1988 election, and he was touted as a very moderate democrat. Biden did not manage success in the event, but he did go on to win along side Barack Obama in the 2008 presidential election. While it is unlikely that he will run for presidency against Obama in 2012, he is one of those favored for the Democratic nomination.
Al Gore


Al Gore has sought election for the presidency multiple times, but he has thus far failed to win the grand prize though Gore came very close in a disputed 2000 election in which the presidency was decided by the U.S. Supreme Court. He too was a vice president, and it is possible that he could also be running again this year. It is not entirely unlikely that Al Gore could win the nomination, but it is also not very likely.
Rudy Guiliani


Rudy Guiliani may have withdrawn from the 2008 elections, but it is likely that the former mayor of New York City will run again in 2012. He is currently considering running in the 2012 election, and he may have better luck going into this election. Guiliani's career as mayor received high accolades, especially considering his conduct after 9/11. Though he has been highly regarded by many Americans, this Italian-American has odds of 100/1 to win the election.
Winning Party Odds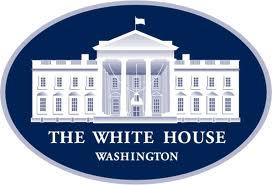 The 2012 election is likely to be surprising, considering the split in the House of Representatives and the seats of the U.S. Senate. Throw in the fact that the GOP is somewhat divided on possible candidates and what you end up with is a tricky upcoming election. Almost every single online sportsbooks provides their bettors with the ability to wager on at least who will win the election, though there are some other prop bets associated with election, such as the party who will win or who will win a party's nomination.
2012 Presidential Election - Winning Party
(Available - updated 11/6/2012)
Democratic Party: -400

- WINNER
Republican Party: +300

Republican Nominee Odds

The Republican nominee in the 2012 Presidential Election is also subject to betting. There are many more Republican nominee possibilities than there are Democrats. You will be placing odds on what could ultimately be a long shot, though the money that could be won from these odds could be enormous if you choose the right candidate, both in terms of high odds and the winner of the nomination.
2012 Republican Nomination - Favored Republican Nominees
(CLOSED - updated 4/16/2012)
Mitt Romney: -2500

- WINNER
Rick Santorum: +1000


Newt Gingrich: +5000
Ron Paul: +5000

Democratic Nominee Odds

Another subject of betting odds pertaining to the election is that of the Democratic Nominee in the 2012 election. The incumbent president, Barack Obama, is a heavy favorite in this event. He is chased by four other major party members, including Hillary Clinton, Joe Biden, Al Gore and Mark Warner. Many sportsbooks are convinced that Obama will take this line, as his odds require a heavy investment to win any real money.
Note: These odds are not going to be available again for a few more years. Incumbent President Barack Obama is a 100% lock to represent the Democratic party in the 2012 general election. The odds we have listed below are just for reference and are obviously out-of-date as they are almost a year old now.
2012 Presidential Election - Top 5 Favored Democratic Nominees
(These Odds Are From 6/9/2011 & Are Not Currently Available - updated 3/26/2012)
Barack Obama: -2500 - WINNER
Hillary Clinton: +1200
Joseph Biden: +2500
Al Gore: +5000
Mark Warner: +5000
Best Political Betting Sportsbooks
Rank
Sportsbooks w/ Odds For President
Sportsbook Deposit Bonuses
Presidential Betting Lines Open Now?
Learn More

1

Bovada Sportsbook

New 50% Match Good To $250

2016 Presidential Odds Up!!!

2

Sportsbetting.ag

All Deposits Earn Up To $900 Each Time

3

Bet Online Sportsbook

25% Match To $900 Every Deposit